We live in incredible times as photographers. Photography technology is evolving at an astonishing pace and everyone from professionals down to beginners can benefit from the advancements.
One area of technology that's particularly exciting for photography is the world of Artificial Intelligence (AI). In this blog article, I am looking at how AI is changing the world of photography, and how you can harness its power to make your life with a camera easier and more enjoyable in 2023.
AI-Powered Bokeh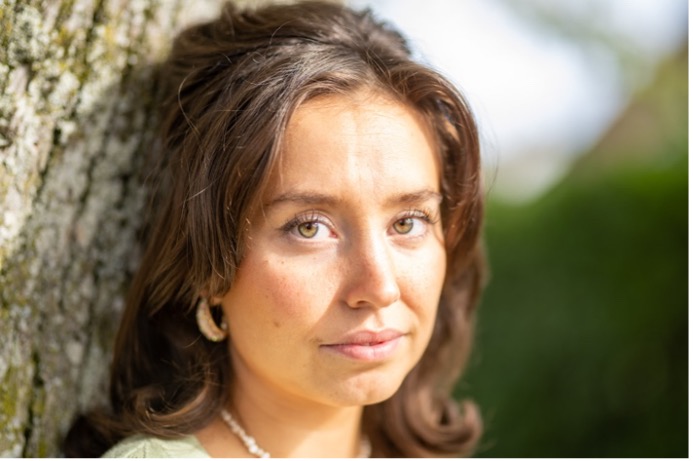 If you own one of the latest iPhones or Android smartphones, you've probably already been taking advantage of AI photography without even realizing it.
By using 2 or more cameras, modern smartphones can artificially replicate the out of focus areas (bokeh) of an image shot with a lens at a shallow depth of field.
This artificial blurring of the background mimics the effect we'd usually see from a dedicated camera and specialist lens – the fact that you can replicate this look surprisingly realistically using your tiny phone camera is impressive and can fool even the trained eye.
From a technical perspective, blurring the background can help to separate your subject from an otherwise distracting background. It can also give your photo that 'high-end' look normally associated with fancy cameras.
AI-Powered Autofocus
DSLRs, mirrorless cameras and mobile devices have been using facial recognition for several years now, but recently, AI-based real-time autofocus has become available and it's surprisingly good.
Cameras such as the Nikon Z6 or Z7 offer auto-focus that's one of the fastest on the market, aided by artificial intelligence and real-time tracking for photos and videos. It can track birds' and animals' eyes and even keep up with erratic human eye movement.
Nikon, Canon and the other major brands also offer cameras with ground-breaking AI autofocus to make your life as a portrait, wedding, sports or wildlife photographer even easier.
Speaking from personal wedding photography experience, my switch from a DSLR to a mirrorless camera with eye-AF was an absolute gamechanger. No longer do I 'chase' the bride's eyes across my frame with the camera's AF buttons – I simply point the camera in the right direction and AI does the focusing for me.
AI Cameras & Hardware
Arsenal is an 'intelligent camera assistant' that helps you capture amazing photos without any prior advanced photography knowledge.
In other words, it makes taking photos easier – much easier. Some might even call these magical AI capabilities cheating, but there aren't any rules surrounding how you get a great photo, so why not take advantage of what this technology offers?
Artificial intelligence can be found in security and surveillance cameras, used to detect people, packages, animals and vehicles.
It's also appearing in various smartphone accessories, such as the Alice Camera, which promises to convert your smartphone into a DSLR with machine learning.
Then there's the Olympus OM-D E-M1X, one of the first cameras that features Deep Learning Technology to identify subjects and learn how to better track them.
AI Photo Culling and Image Selection
This is an area of AI that should really excite anyone who deals with large quantities of images – wedding and event photographers spring to mind.
Photo culling, i.e., the selection of images and the removal of unwanted images, is typically a time-consuming and unenjoyable process. However, if you have thousands of images to go through, it's a necessary evil – you need to find your best images, after all.
Thanks to AI-powered software tools such as Narrative Select, the image culling process can be made 10x faster and more enjoyable. Select allows photographers to important thousands of RAWs in seconds, then harnesses AI to identify if subjects are in focus and whether they have their eyes open.
You're able to quickly identify the 'worst' images from your photoshoot and hide them, meaning you're sorting through far fewer images per shoot.
Once you've culled your images, you can import them into Lightroom CC for some more artificial intelligence enhanced tweaking.
AI Photo Editing Software
With the wealth of photo editing software available to us here in 2023, it was only a matter of time before we could take advantage of AI to retouch our images.
Image editing has always been a rather tedious and time-consuming process, but thanks to AI-powered image editors by the likes of Skylum, Topaz and Adobe, the path to stunning photos is a whole lot simpler… and dare I say it, more fun too.
Skylum's Luminar Neo offers artificial intelligence-powered image editing tools such as sky replacement and portrait enhancement, saving hours of editing with one-click special effects.
Topaz Gigapixel takes advantage of the latest AI technology to do the previously impossible – enlarge an image without visual degradation, meaning you can print out your old 6-megapixel smartphone images on A3 paper without pixelation.
Adobe has been using their AI engine Sensei for several years now, but more recently, we've seen artificial intelligence trickle into Lightroom's Selection tools, using AI to identify specific subjects or points of interest in a photo to create a complex mask in a couple of clicks.
In Photoshop, Neural Filters is a breakthrough in AI-powered creativity and image manipulation – if you've ever wanted to edit a frown into a smile, or adjust the age of your portrait subject, you can now do that in seconds, not hours.
…and if you've ever wanted to let the robots do all your photo editing, ImagenAI can handle that for you too.
Final Words
You'll always find some naysayers complaining about the use of AI in photography, saying it's the end of 'real photography'.
I understand their perspective, but it's also important to consider how photo manipulation has been around well before the digital age – photographers have been dodging and burning images in film photography for decades.
Sure, it may not be quite as impressive as replacing a sky with one click or using computers to select the best photos you've taken, but it's all still evolution in photography.
Taking photos is, after all, just creative expression. What tools and technology you use to achieve your result should be irrelevant. If you're comfortable with the final result, isn't that all that matters?
What do you think? Is artificial intelligence 'ruining' photography? Or are you already taking advantage of AI photography? Let us know in the comments.