The holidays are almost here! Here are our top tips you could use to take great photos during Christmas and share with friends and family.
Also check out our gift vouchers in Christmas design if you want to give the gift of learning photography to a loved one or to yourself 🙂
Here are our top Christmas photography tips to help you take better pictures and prepare for a beautiful new year:
Tip #1: Get great bokeh from Christmas lights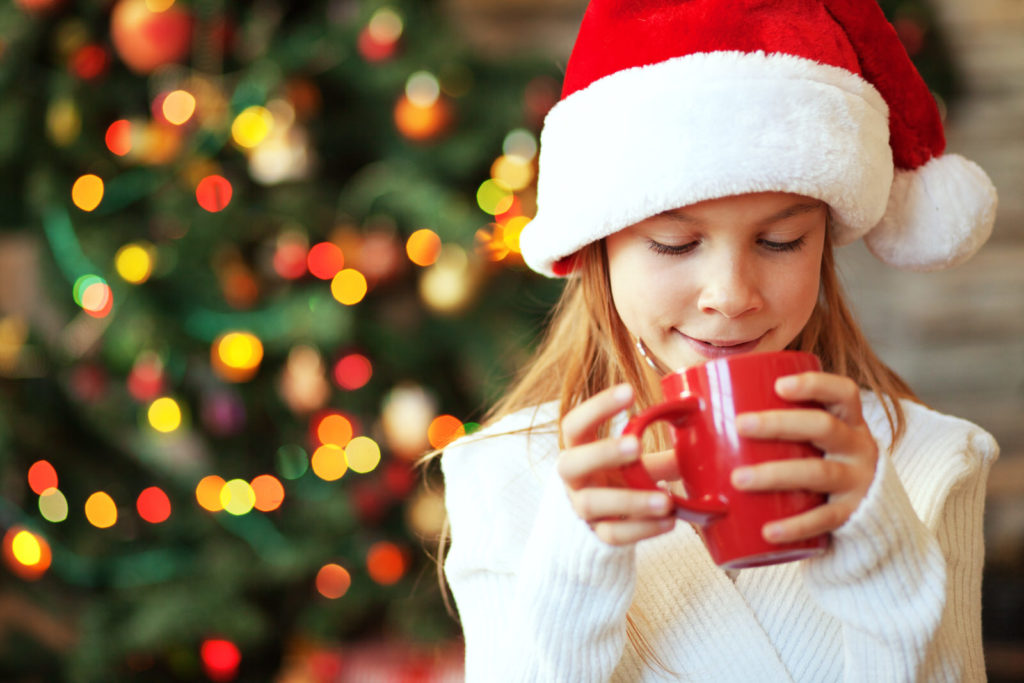 With Christmas lights in the background, place your subject at least 2-3m away from them.
If you have a DSLR / Mirrorless: Set your lens to the biggest zoom, your aperture to the smallest number and then get as close as possible to your subject. You should end up with a beautiful bokeh.
If you have a smartphone: Try using the portrait mode.
PS: A soft light (big light source close to the face) will get you best results. You can put a translucent white cloth between the light and your subject or reflect a strong light source from a white wall.
To master portraits, check our full-day portrait course (in Geneva or in the Swiss German region) and/or portrait practice workshops.
Tip #2: Capture beautiful street lights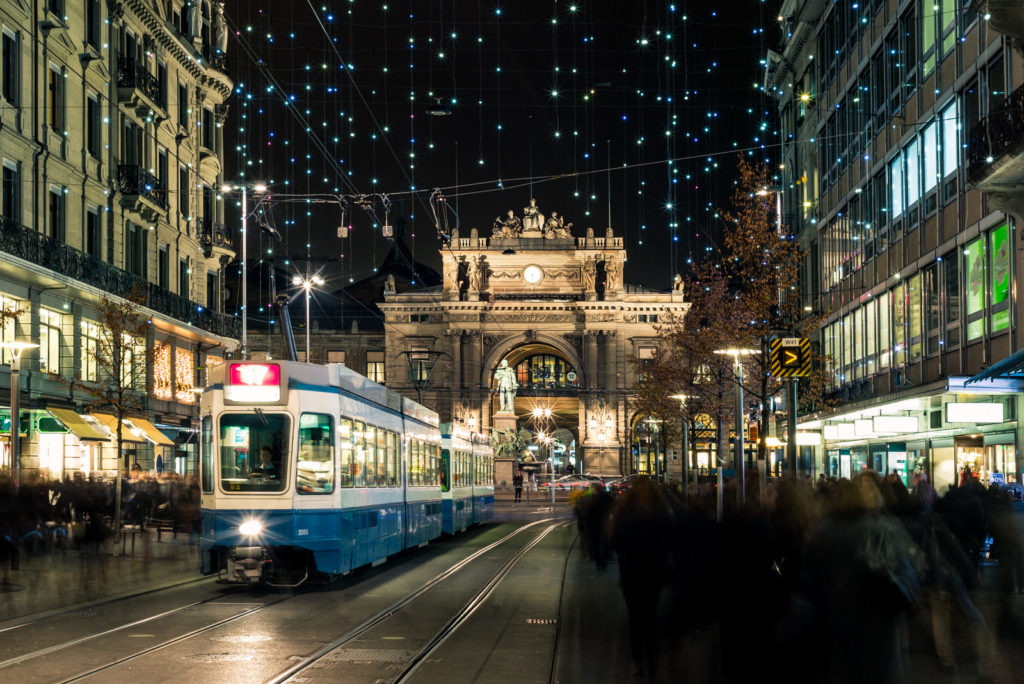 Even if the Christmas markets have been all canceled in Switzerland, the streets are still decorated with special lights that can provide great backdrops for long exposures in the city.
The trick to getting great shots of festive street lights is to be there during the magic hours: just before sunrise or right after sunset. Place your camera on a tripod, set to aperture priority (f/8-f/11), disable auto-ISO and set ISO to the lowest number.
Christmas lights in Geneva: Check out the Boulevard Carl-Vogt and rue des Deux Ponts crossing, Place de la Fusterie, the big Christmas tree on Place du Molard and light installations on Li'lle Roussseau.
Christmas lights in Zurich: The switching on of "Lucy" is a firmly established tradition in Zurich and heralds the start of the Advent season. On the second-to-last Thursday in November, you can see the 23,000 light crystals shine for the first time, spread over a distance of one kilometer.
In Zürich, these pop-up outdoor venues add to the festive mood in the city: Weihnachtsinsel at Bauschänzli, Frau Gerold's Winter-Garten, Winter-Garte at Europaplatz and Winterdorf at Tessinerplatz.
PRO tip: try light painting for some more extraordinary effects.
How to learn: To practice all these, check out our night photography course or long exposure practice workshops in your area.
Tip #3: Capture your kids' holiday joy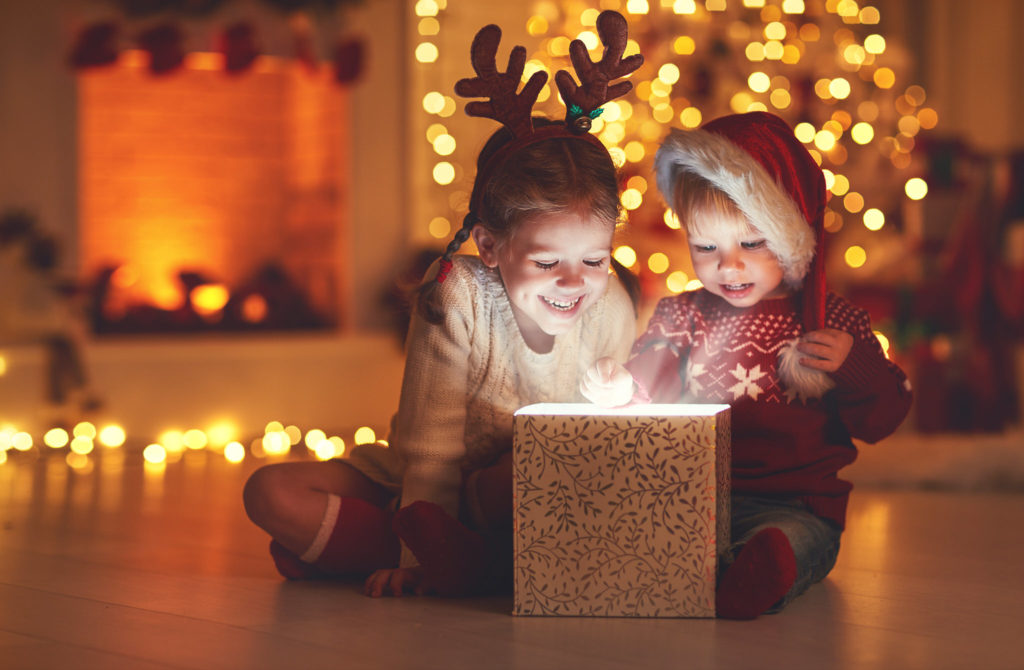 There's nothing quite like children to make you appreciate holiday magic! To get great shots of your kids (or grandkids), do a mix of posed, candid, and documentary photos. With kids, it's all about the expression. Take as many photos as you need.
Put them in front of a nice background (like your Christmas tree) and think through your composition before they do something you know you'll want to shoot (like opening a present) – that way, when the moments of pure Christmas joy come, you'll be ready for them.
Tip #4: Take group portraits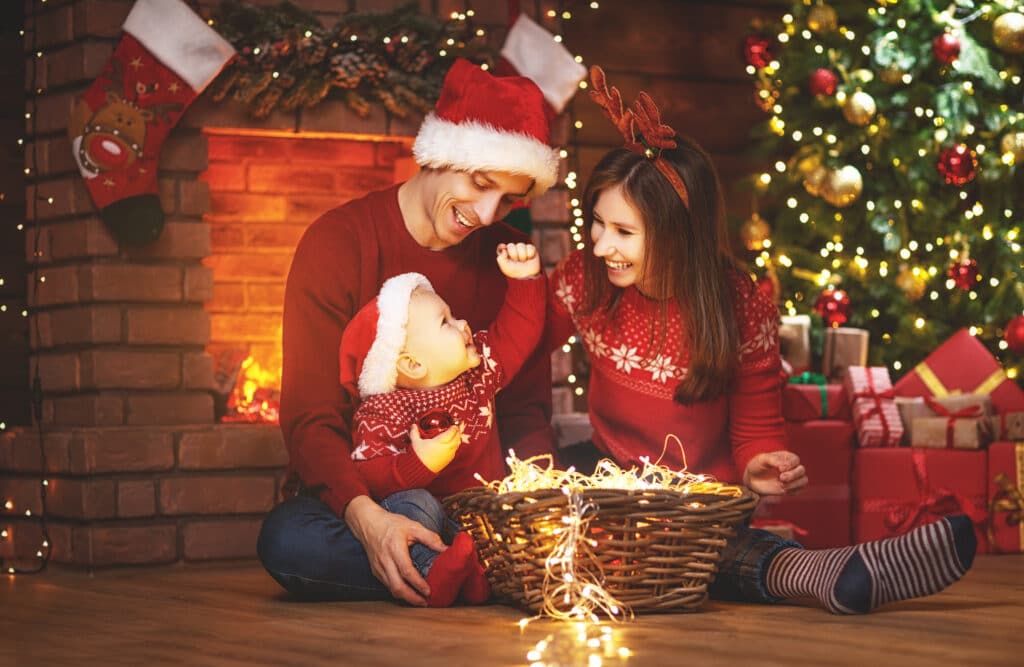 A family or group portrait can be a memory to cherish – and you can use it for your Christmas card too.
You'll want to position everyone by the Christmas tree and have some presents in the composition too. Get everyone roughly the same distance to the camera and huddle close.
Again, light is very important; try to have a soft light on everyone's faces. Place your camera on a tripod as far away from the subjects as possible and use your zoom (to blur the background). Use the following settings:
Set self timer to 5-10 seconds
Set the self timer to fire multiple shots after the countdown (we recommend at least 5). In our experience, there's always one person who will close their eyes or look away 🙂
Aperture priority (f/4 or f/5.6), automatic ISO. Use a tripod for this group shot so that you can be in the picture too.
Recommended Equipment
A "fast" prime lens is great for Christmastime photography and they're not so expensive. For example a 35mm f/1.8, 50mm f/1.8 or an 85mm f/1.8 will do wonders. If you prefer a zoom, then check 70-200mm f/4 (budget) or the king of zooms the 70-200mm f/2.8.
An external flash would do wonders to get good light. Reflect the flash from white walls for best results, never directly on the face.
A good tripod will help you get great long exposures outdoors or indoors, also combined with a flash can get fantastic indoor portraits.
If you don't yet have a DSLR or a mirrorless camera, you can check our smartphone photography course to learn how to use it best or join one of our beginners classes in Swiss German or Romandie region where we lend a camera during the course.
After you take your photos, use Lightroom to sort them out, make them look better and share with family & friends.
To learn more, check out our articles on the best equipment for beginners to choose the correct equipment for yourself and our recommended software for sorting out & editing your photos.